Pricelist Of The Empire City Thu Thiem District 2 HCMC
Provide the most diverse shopping cart with the best price in the market, carefully select apartments to suit each customer's needs, consulting and leading guests to see the house 24/7 completely free
Pricelist of Empire City Thu Thiem D2
Empire City's Information
Empire City is a project that combines many items such as; a high - classic commercial area, an international standard five-star hotel area, offices, and luxury apartments on Mai Chi Tho Street, it will bring many great benefits for you.
After completion, Empire City will be the tallest building project with 88 floors and the investors are a Joint Venture between Keppel Land (Singapore) - Tran Thai - Tien Phuoc (Vietnam), and Gaw Capital was built on the land with a total area of 14.5ha with nearly 4000 apartments.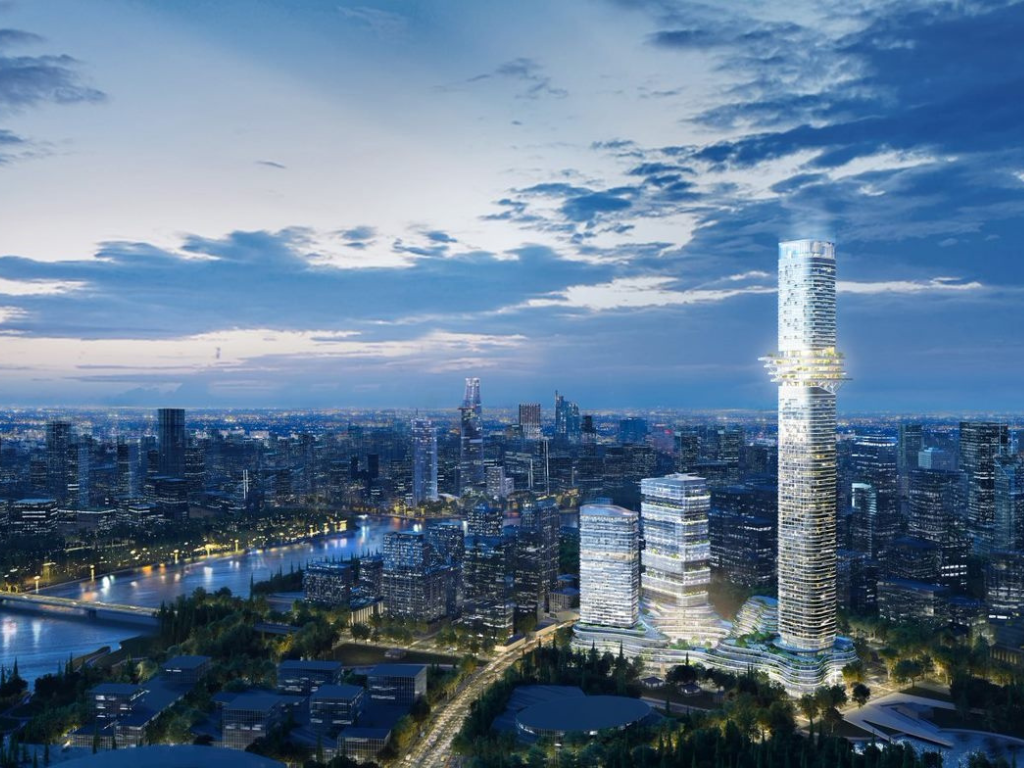 Empire City
Project: Empire City
Address: Mai Chi Tho Street. Thu Thiem, Thu Duc City
Investor: De Vuong Company ( Keppel Land - Tran Thai - Tien Phuoc Joint Venture) & Gaw Capital
Designer: KPF & Buro Ole Scheeren
Construction Unit: Hoa Binh & Cental Cons
Management unit: CBRE
Scale: 11 blocks and 88- story observation tower, more than 3000 apartments excluding offices, hotels, shophouses,...
Total floor area: 14.5ha
Building density: 49.8%
Starting construction: Quarter IV/2022
Contact for consultation: 0707.247.369
System of perfection with five-star utilities and services.
Utilities are one of 5 essential elements to consider carefully before choosing a long-term place to live and invest.
Empire Observation Tower with 88 floors
It is called Empire 88 and is considered to be a great step to change the city's planning thanks to its architecture that blends with nature and surpasses Landmark 81 to become the tallest observation in Vietnam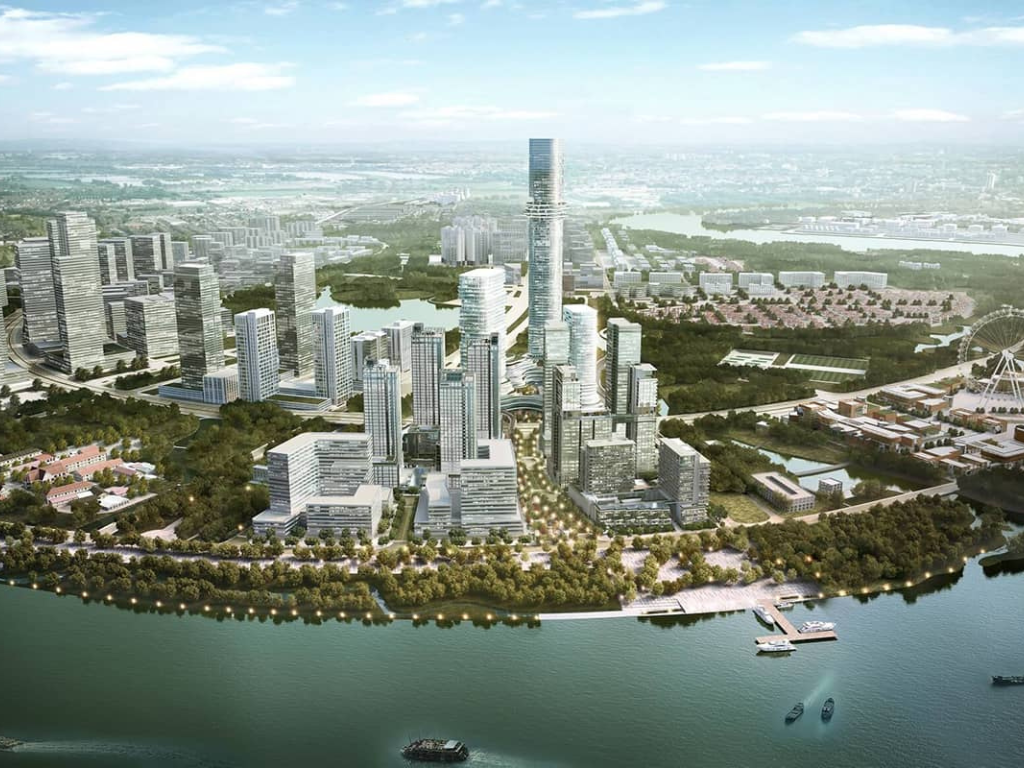 The observation of Empire City
Designed by the unit to integrate nature and a strongly developed city, it has become a great building with 3 buildings 333m high. Empire 88 will include housing, apartments, a hotel, and a public observatory.
The image of the tower is designed in the form of stairs interspersed with many plants like a beautifully natural picture
The podium - the place to connect the building and the ground is the most unique with the design has terraced fields combined with hills to make everything become charmed and enchanted by the nature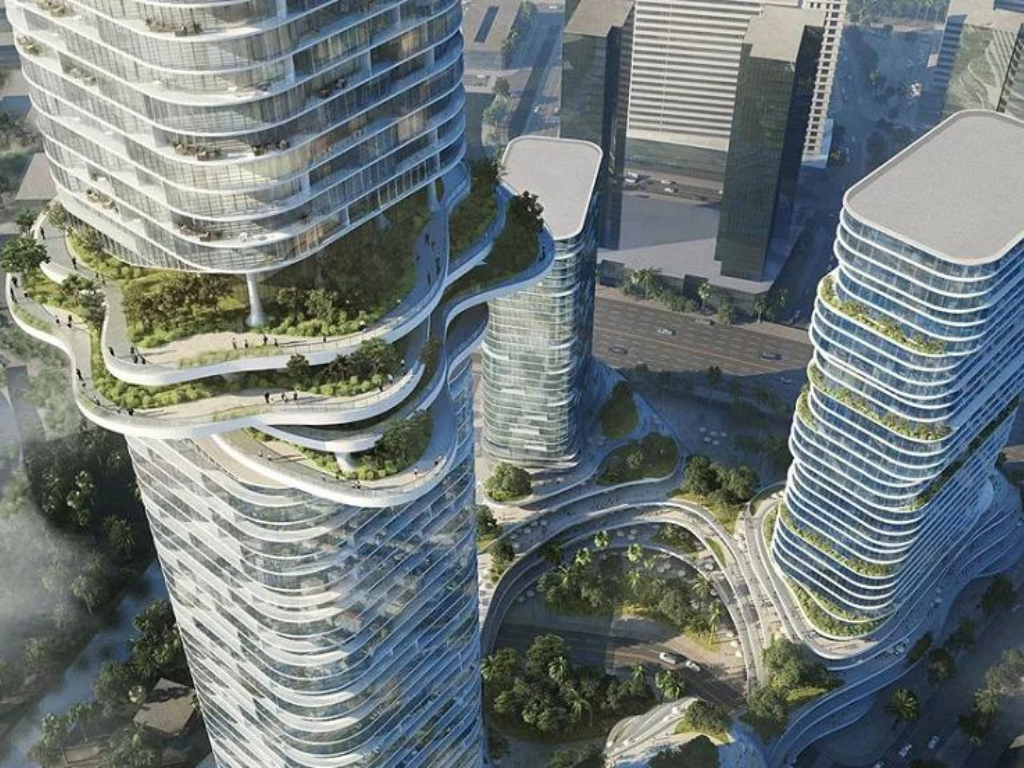 The podium with many plants
In addition, 2 buildings will be the offices, apartments, and community living area connected to commercial service and entertainment areas.
"Nature is so wonderful. Attitude to nature is a measure of the sustainability of the building" - Ole Scheeren said, so nature is the most important thing for designers for this project.
Olympic standard overflow swimming pool
The system of great utilities at Empire City, can not ignore two Olympic standard overflow swimming pools with massage jacuzzi, jacuzzi, and a swimming area for kids
50m overflow swimming pool on the second floor

25m overflow swimming pool on the fifth floor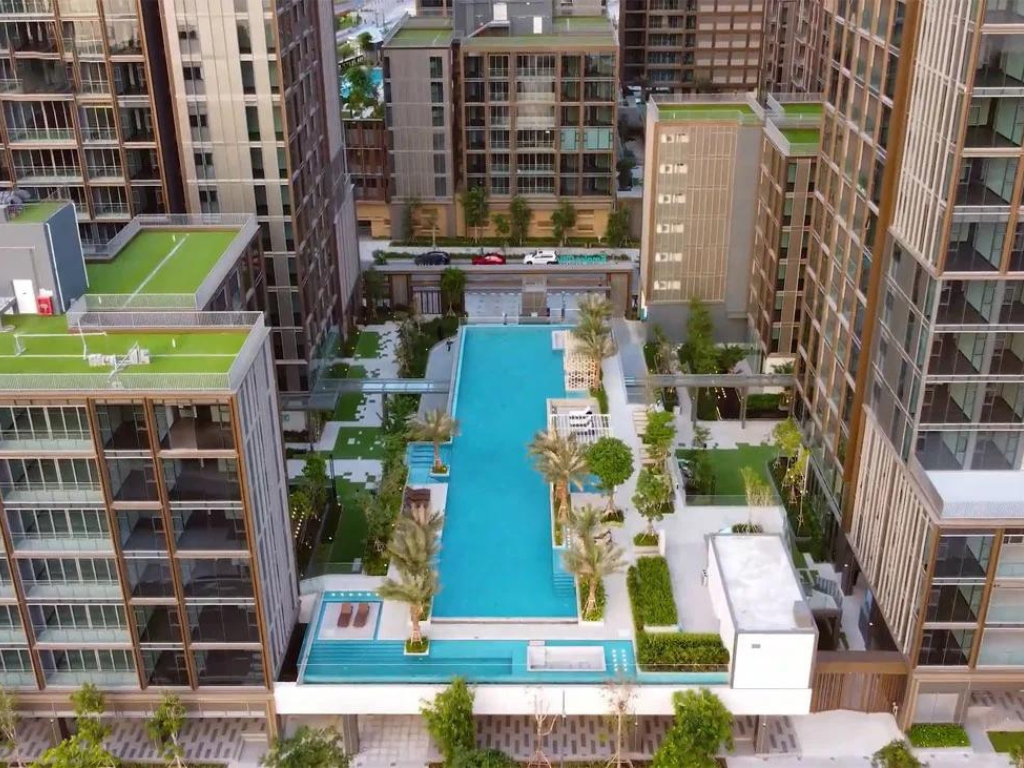 The overflow swimming pool
In addition, there are relaxing lounge areas, and saunas with full services to create the most relaxing place without going anywhere.
The Central Square and riverside park
Once again, the most important thing about Empire City is the plants and natural areas. The places with the most plants are the central square and riverside park with more than 60 % of trees to help people regulate the air and enjoy a relaxing break.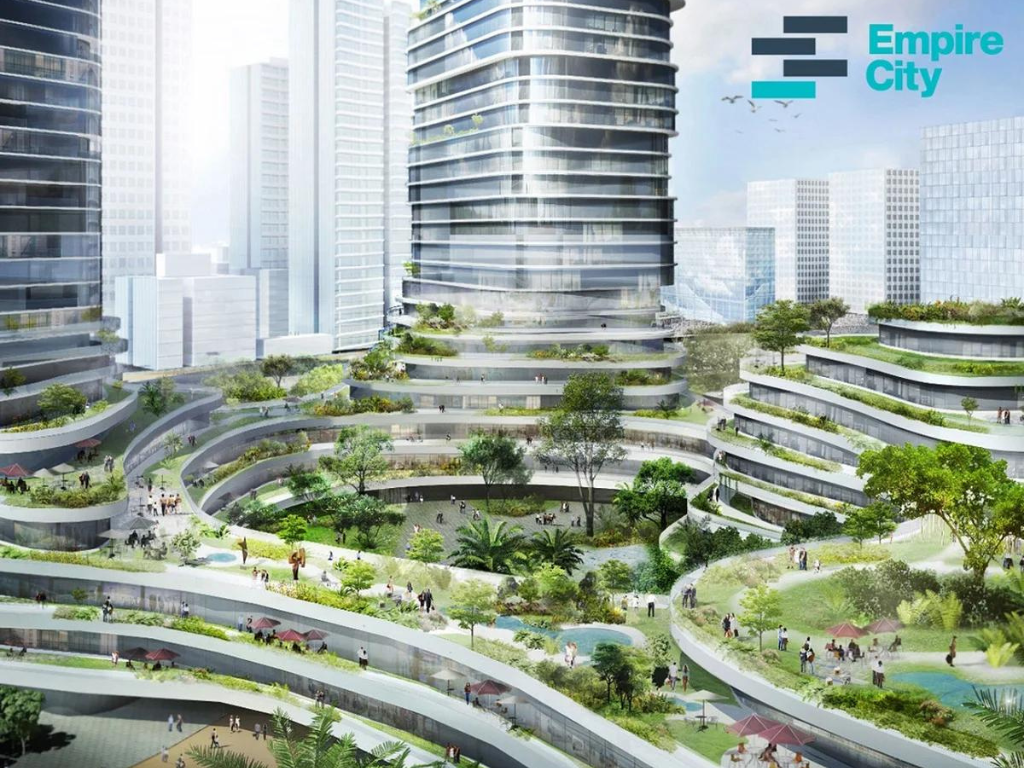 The central of Empire City
The central square is considered a district 1 mini version because it has full services without having to spend time traveling or thinking about where to go, what to do and what to eat.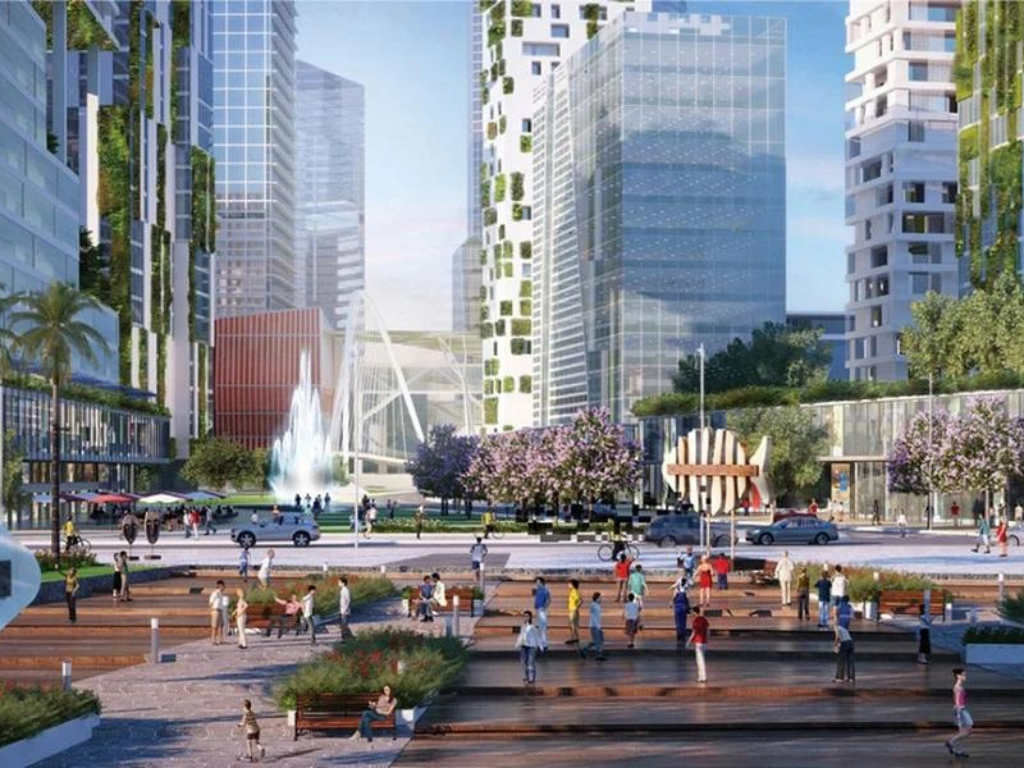 The central square of the Empire
Indoor and outdoor utilities
Every building has an indoor and outdoor sports place for people to improve their health such as a gym, tennis court, jogging track,... and of course, with the luxury project, every tool has the best quality.
Indoor and outdoor kids' play areas are definitely here. For children, the play area will be designed with entertaining and dynamic games for them to enjoy after a long studying day.
The BBQ area to reunite with the family and friends. With a covered outdoor space, you can comfortably enjoy parties.
External utilities
A central place of Thu Thiem Island - is Thu Thiem New Urban 2, at Mai Chi Tho Highway and Thu Thiem Tunnel.
Time to connect
5 mins to district 1 - City center by Thu Thiem Tunnel

8 mins to Binh Thanh district

Easily to connect Thu Duc city by Mai Chi Tho highway

12 mins to Thao Dien ( District 2), Thu Duc city

15 mins to district 7
In addition, the project has many utilities such as schools, hospitals, malls, and neighboring administrative units such as TAS, AIS international schools, Vincom Mega Mall, Vinmec, Cantavil…
Location of Empire Thu Thiem
Until now, Empire is said to be the most classy urban area in HCMC with the tallest observation tower in Vietnam with 88 floors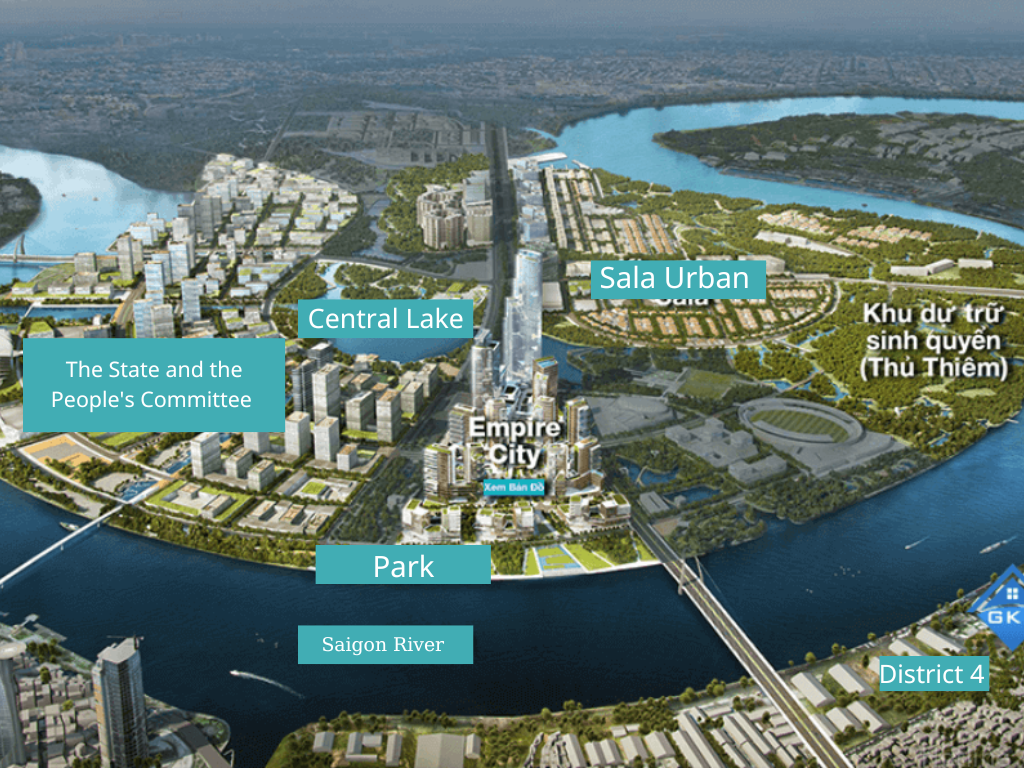 Empire City's location
The location at Mai Chi Tho st, Thu Thiem, District 2, HCMC - the greatest center area of Thu Thiem
Empire City has a view of district 1 and this place is also a strongly grown area with a complex of large high-class commercial centers, five-star hotels, offices, etc…
The special thing is Thu Thiem 2 Urban, which is oriented by the State and the People's Committee of HCMC as the newest center of the city
Quick connection with District 1 and many districts, and provinces.
5 mins to district 1 - City center by Thu Thiem Tunnel

8 mins to Binh Thanh district

Easily to connect Ha Noi highway

12 mins to Thao Dien ( District 2), Thu Duc city

15 mins to Phu My Hung, District 7

Especially, so nearly to connect Saigon River
Construction progress of Empire:
According to the project information provided, Empire City started construction in 2016. until now, after 6 years, the project is gradually being completed and has been opened for sale
Specific construction progress:
Linden Residences (MU4) has been open for sale since 2016 and is still in the process of handing over apartments to customers.
Tilia Residences (MU7) has been open for sale since 2017 and is in the process of completing construction and completing furniture.
Cove Residences (MU11) has been open for sale since 2018 and has just been topped off by the contractor on 14/01/2021. After 1 year, Cove is in the final stage of construction and on schedule. And has been successfully opened for sale.
Narra Residences (MU8) has been open for sale since 2019 and is currently in the construction phase of the pile foundation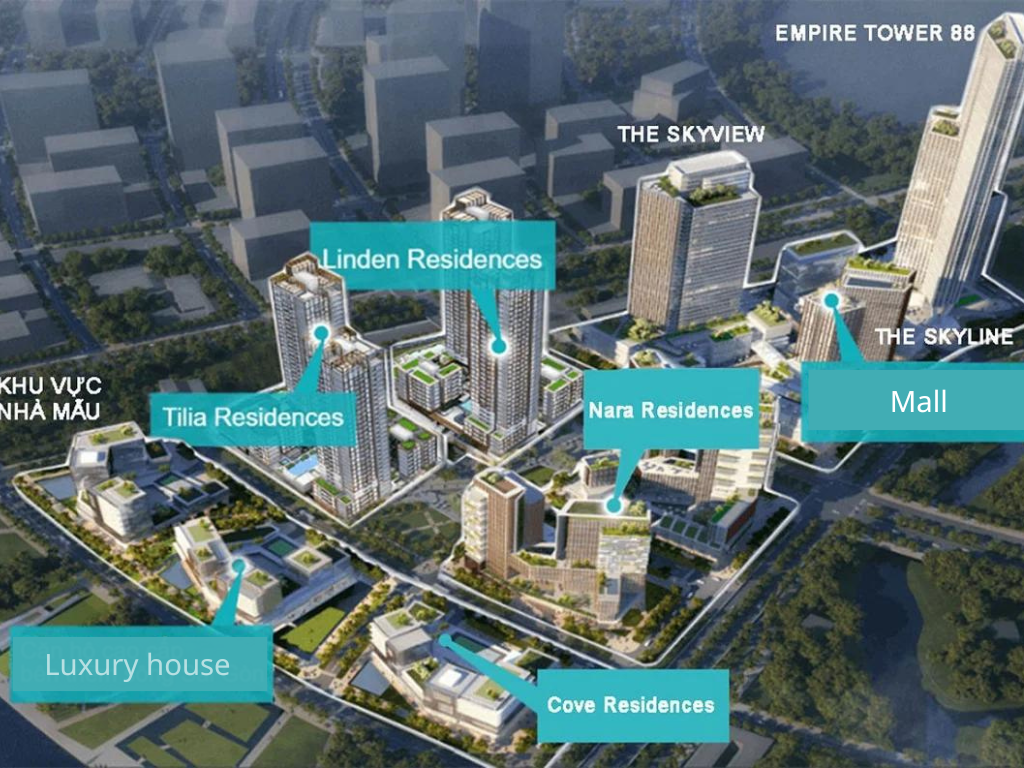 Empire City's specific construction progress
Photo and video clip:
For the Empire project, there are many types of apartments with different areas including:
1 bedroom apartment: 50-60m2
The luxury living room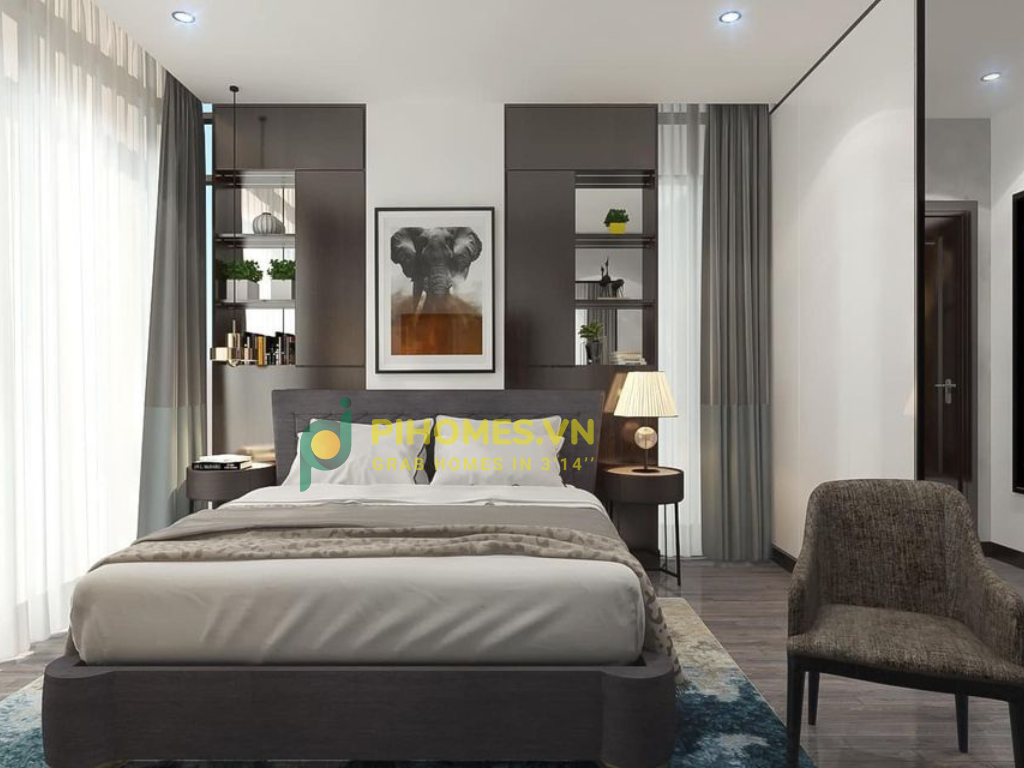 The large bedroom
2 bedroom apartment: 90 - 100m2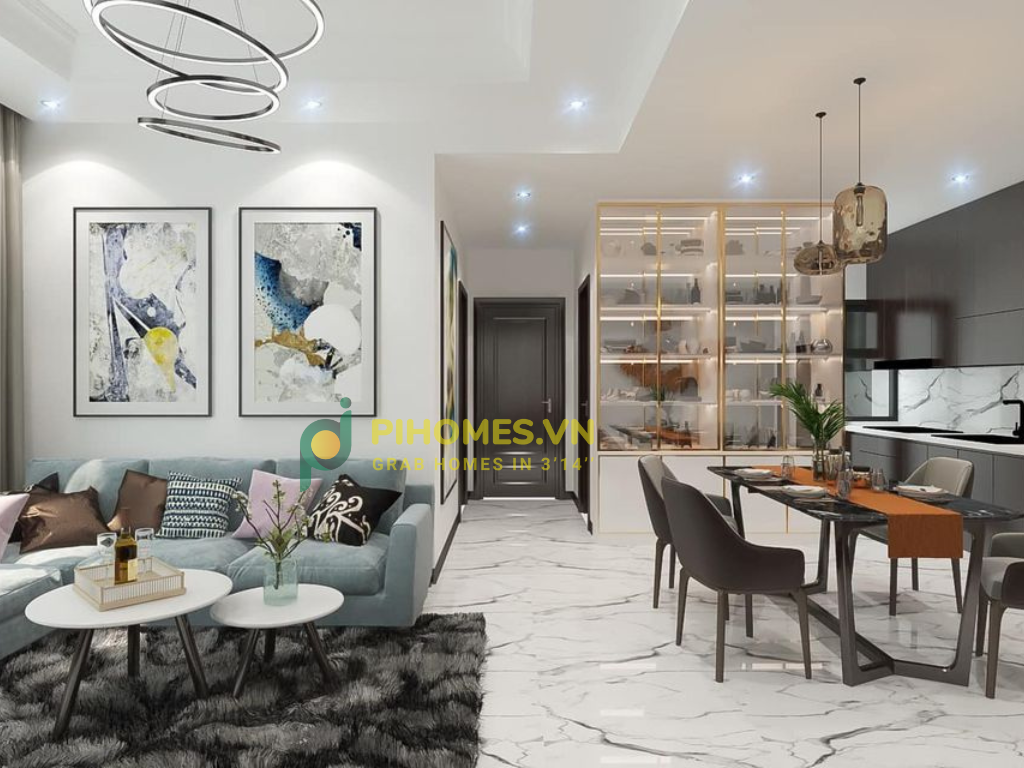 The living room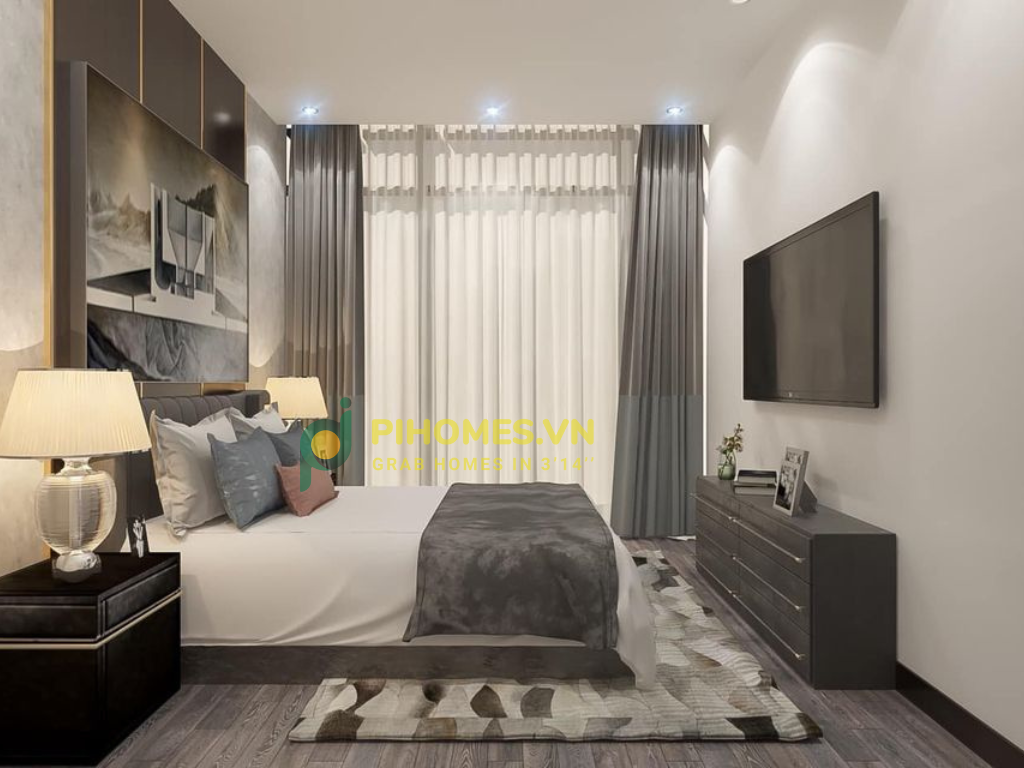 The bedroom was designed
3 bedroom apartment: 120 - 150m2
The living room with modern style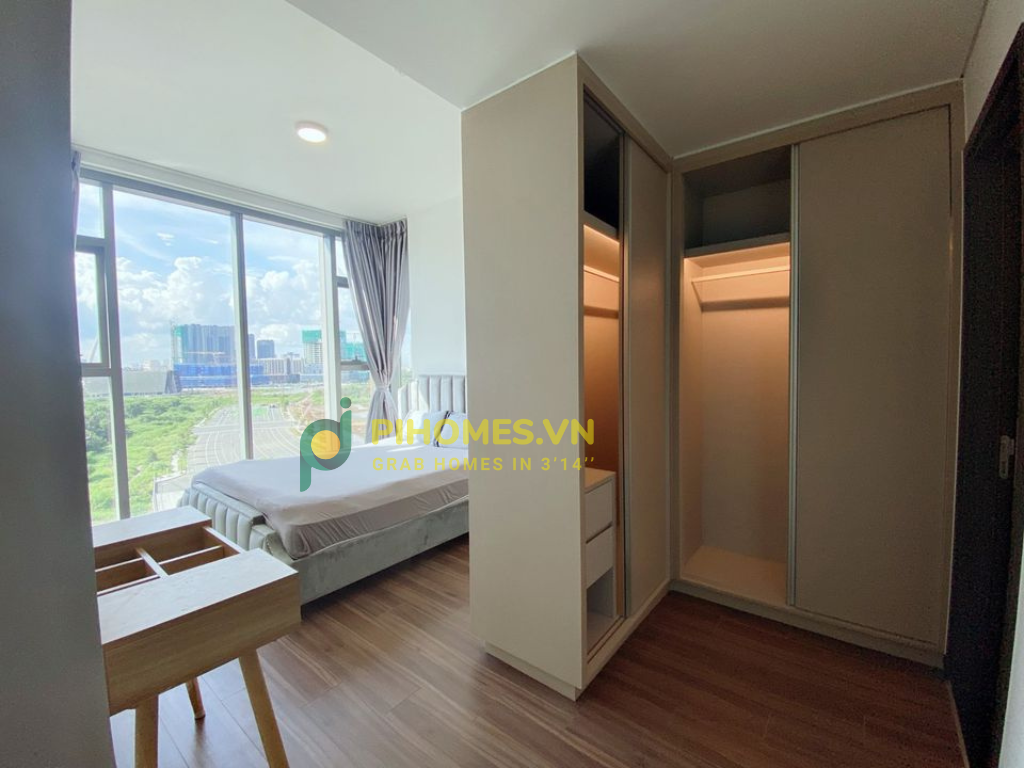 The bedroom with big windows
4 bedroom apartment: 160 - 170m2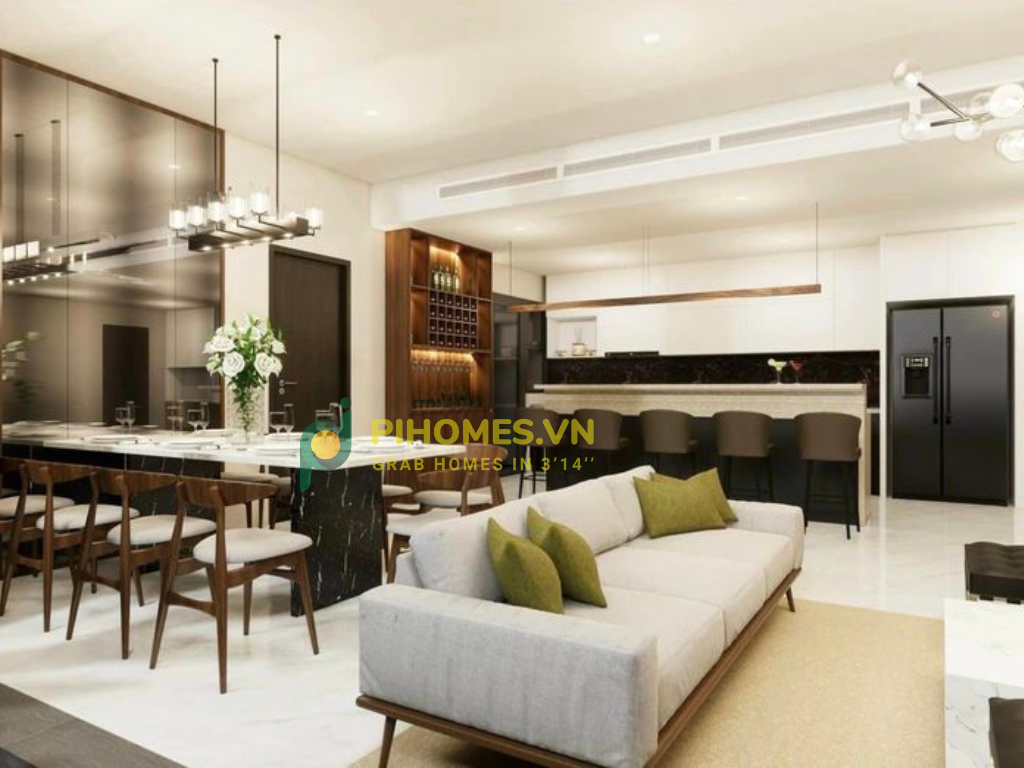 The luxury apartment
A basic style for apartment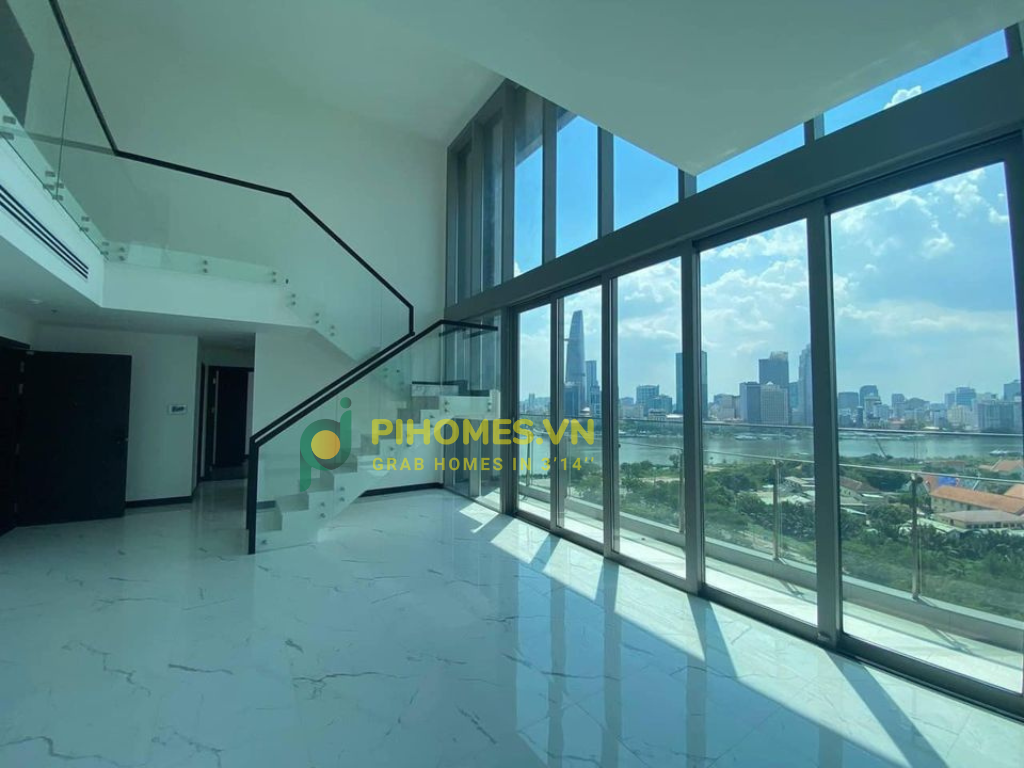 A large space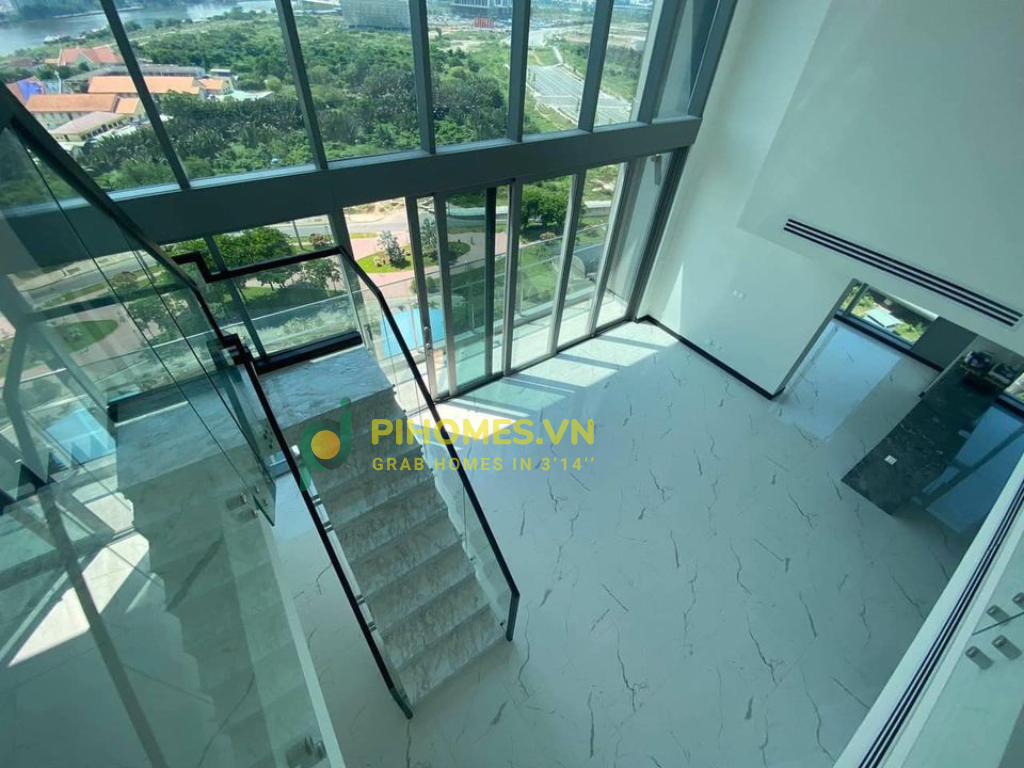 Another space in the apartment
The large space is so easy to decor
Penthouse apartment: 300m2
Note: The price can change depending on the floor and the view
Factors that affect the selling price
Location at the center of Thu Thiem Urban
Empire City is currently located in Thu Thiem Urban Area - which is being evaluated as a place that is and will strongly develop, especially in real estate. Moreover, the location of the Empire has 2 fronts of the Saigon River, convenient to Districts 1,4, 7, and Binh Thanh.
Civilized and luxurious population
Empire is located next to high-class projects such as The Metropole Thu Thiem, Sala urban area, and Eco Smart City, .. contributing to increasing the value of the urban area.
Strong upside potential
The biggest advantage of the project is the value of the transportation network system linked to the districts, the potential for the price increase is expected to be high in the future. In the past 3 years, many projects increased up to 50% of the value of apartments in a short time
5-star standard utilities
At the project, the investor has put in many 5-star standard utility items such as sports area, community living area, and entertainment park, ... especially the utilities here always focus on quality, quantity, and green space.
Top investors and strategic partners
This is a super project which is a joint venture between Keppel Land, Tien Phuoc, Tran Thai, and Gaw Capital Partner. These are the leading companies in Vietnam right now
The project's sublease potential
At the moment, Empire City has 2 main customer groups:
Buy an apartment in the form of a bank loan
These customers usually have savings and want to invest in the project, so they borrow more at the bank.
After they buy the apartment, they will rent it out every month and only need to add a small amount of money each month to pay the bank interest.
After 7-8 years they were able to own an apartment and the value of the apartment has increased much more than when it was owned.
Buy an apartment with idle money
This group of customers will usually have an amount of money that they do not need to invest or do anything, so they choose to buy an apartment to rent out.
And every month, their apartment will make a large profit in the form of rental.
Loan support bank
Techcombank supports loans for the project up to 70% of the apartment value
How to contact
Hotline: 0707.247.369 for specific payment policy advice
Visit the Website https://pihomes.vn to update the cart the fastest
Why should you work with Pihomes.vn ?
Provide the most diverse shopping cart with the best price in the market

Carefully select apartments to suit each customer's needs

Consulting and leading guests to see the house 24/7 completely free of charge

Assist guests in handling temporary absence declaration procedures

Support to register for customers with necessary services

Always check the condition of the apartment carefully before viewing the apartment and moving in
Frequently Asked Questions:
Is it possible to see the house live? how to contact us?
Pihomes always supports free live viewing 24/7.
Customers who want to receive advice, answer questions as well as view the house, contact us via: Hotline: 0707.247.369
Is Empire City for foreigners to buy?
According to the investor's regulations, currently, Empire City will have long-term ownership for Vietnamese and 50 years for foreigners.
Types of apartments in Empire City? Area?
For the Empire City project, there are many types of apartments in different areas including:
1 bedroom apartment: 50 - 60m2

2 bedroom apartment: 90 - 100m2

3 bedroom apartment: 120 - 150m2

4-bedroom apartment: 160 - 170m2

Duplex apartment: 160m2

Penthouse apartment: 300m2
The selling price of Empire City apartments?
Note: The price of the empire city apartment in Ho Chi Minh City can change up and down depending on the market, view direction as well as utilities, so the price of the empire city apartment in Saigon we provide is for reference only.
The selling price of a 1-bedroom apartment from 6.2 billion VND

The selling price of a 2-bedroom apartment from 9.3 billion VND

The selling price of a 3-bedroom apartment from 12.6 billion VND

The selling price of a 4-bedroom apartment from 36 billion VND
Gửi nhu cầu tìm kiếm tới hệ thống